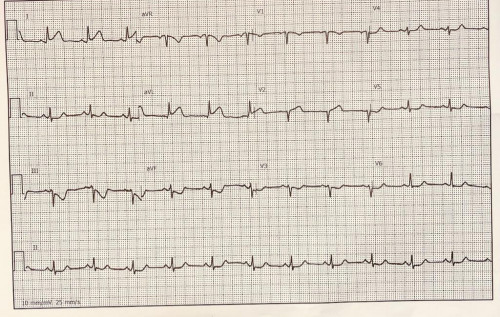 I would like to share with you this case I saw in Nashville a couple of days ago..
A 47-year-old Hispanic lady, presented to the Emergency department (ED) with chest pain while climbing the stairs. The pain lasted for 45 min before arrival to ED.
Her presenting EKG is shown here.
What is the interpretation of the EKG, and what we do next?
changed a profile picture