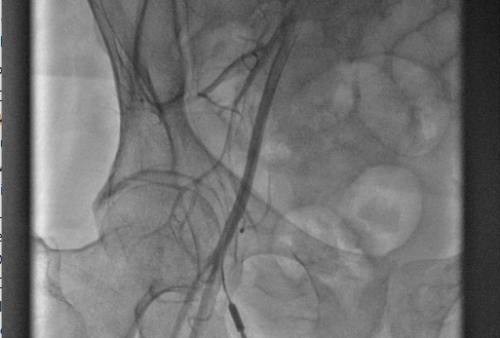 Among several approaches for "safe femoral access" to reduce groin complications, is the use of the small-sized micro puncture kit to perform limited angiography before proceeding with large bore sheath insertion.
The video below, shows 1st the access was rather low in the SFA.
After repeat access, the location is appropriate in CFA in the 2nd video.
#Invasive / Interventional Cardiology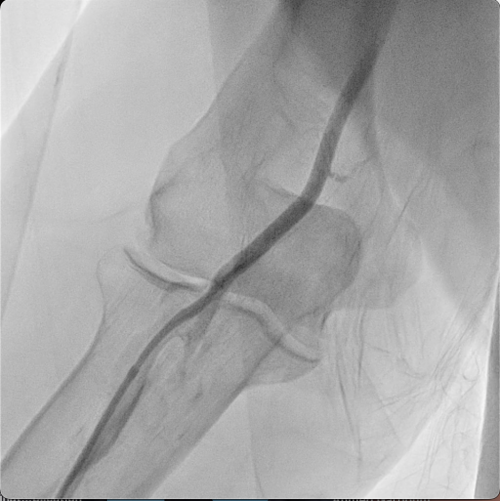 You are planning to do PCI on proximal LAD lesion via Rt. Radial approach. 
You have difficulty advancing a guide catheter (6 Fr EBU 3.5). You get the video below. 
What is the next step?